Welcome to Whalen Restoration Services Inc.
Help! When you need us most
Since 1986 Whalen Restoration Services has specialized in restoring residential and commercial properties damaged by fire, water, wind and other natural disasters. We are also highly experienced in mold remediation and in providing services to restore properties from vehicle damage, animal damage, vandalism, smoke, and soot. Our staff of skilled and knowledgeable technicians can utilize all the resources needed to minimize the effects of the loss to the property owner, thereby eliminating secondary damage and assisting in the successful resolution of the insurance claim.
With over 25 years of experience, Whalen Restorations is recognized as Cape Cod's premier restoration company. Unlike most contractors, who may specialize primarily in new construction or remodeling, our unique perspective allows us to accelerate towards a quick and satisfying completion of every project, regardless of size.
The Whalen team understands the unique needs of the property owners we serve. We are committed to restoring every residential or commercial property to its pre-loss condition. We take pride in our reputation for superior workmanship and attention to detail. From the start of a project to completion, we will make your loss as easy to live with as possible. That is our mission!
We understand. At Whalen Restoration Services, we understand how emotionally draining and stressful it can be when you are faced with the challenges of clean-up and repair to your home or business after a catastrophe.

Negotiations with your insurance company, confusion over who to call for honest repairs, and the uncertainty of how long the repair process will take are very real concerns.
Let us worry about that.
At Whalen Restoration Services, we understand the homeowner's needs and requirements.
As a single source provider for property casualty restoration and reconstruction, we use specifically designed methods and state of the art equipment and procedures to satisfy all requirements for the successful completion of a loss.
Whalen Restoration Services teams up with Chem-Dry
Introducing the revolutionary Chem-Dry carpet cleaning system.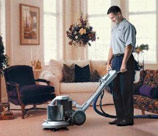 Whalen Restoration Services is very proud to provide Chem-Dry carpet cleaning service to the Cape Cod area. Chem-Dry is the world's leader in carpet and upholstery cleaning technologies. The Chem-Dry system makes use of non-toxic components to remove dirt and allergens from carpet so that they can be removed with ease. The process is much quicker than traditional steam cleaning. In teaming up with Chem-Dry, Whalen also has access to many advanced cleaning, protection and even odor-fighting Chem-Dry products.
Read more about our carpet cleaning services

Call us at (508) 760-5666 to schedule your carpet cleaning or upholstery cleaning today!
Don't forget to ask about our tile and grout cleaning and sealing services.

Hosting • Design • Development: Community Internet Cape Cod SEO